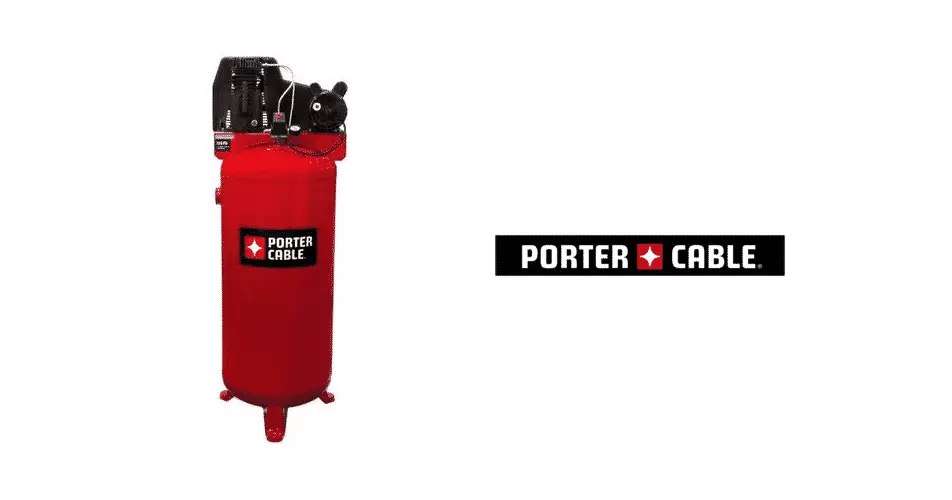 DISCLOSURE: This post may contain affiliate links, meaning when you click the links and make a purchase, I receive a commission. As an Amazon Associate I earn from qualifying purchases.
Porter Cable got a really wide inventory when it comes to the air compressors and you can have air compressors of all storage sizes, shapes and power from them.
All this allows you to have the freedom of choice, and you can choose whatever suits your needs best.
They are making some of those commercial air compressors as well, such as this 60 Gallon one, that is the best thing one can have for running those commercial air tools or to work in their garage.
Porter Cable 60 Gallon Air Compressor Review
A few things that you must know about this air compressor are:
Power
This air compressor got one of the biggest motors that you can get in an air compressor. It runs at 3.7 HP that is something amazing and that means, it can get overpowered but never underpowered at all. The motor is perfectly designed to keep the work running for you and fill the tank in relatively lesser time if compared with some of the other compressors available out there in the market.
It can easily give an output of 135 PSI and allows you to run air tools of all sizes and types. The air compressor can be used for tons of applications. Basically, it got all the power you can need, and it is up to you to decide, what application you might need to use it for.
Applications
The air compressor can go perfectly fine with air brushing of all sorts. You can also use it for blow cleaning, vacuum or even those powerful leaf blowers. In addition to all that, it is compatible to work with a wide range of air tools including bolting, wrenching, nailing of all sorts, stappling, cutting, drilling, sanding and even spraying.
These are just a few applications that this air compressor has been tested for, and it turned out to be great in terms of efficiency, recovery time by ensuring the right power that you can need to make it work.
Operation
That is another interesting thing and for an air compressor that size and power, the figures of sound are pretty impressive. It only produces 83 dBA while running at full power and it is quite less if you compare that with other air compressors of the same size and power. The credit goes to rugged cast iron material that is used for the manufacturing and it absorbs most of the vibrations and produces lesser sounds.
You may need to take care of the air compressor a bit, as it is an oil lubricated motor and you will need to keep an eye on the oil levels. The oil levels need to be checked by the dipstick and you need to change the oil as well on regular intervals.
Except that, there is not much and you can run the air compressor pretty well, if you have the basic knowledge about how an air compressor operates. With the right design, it may not be portable, but can server you well for all sorts of operations and applications.