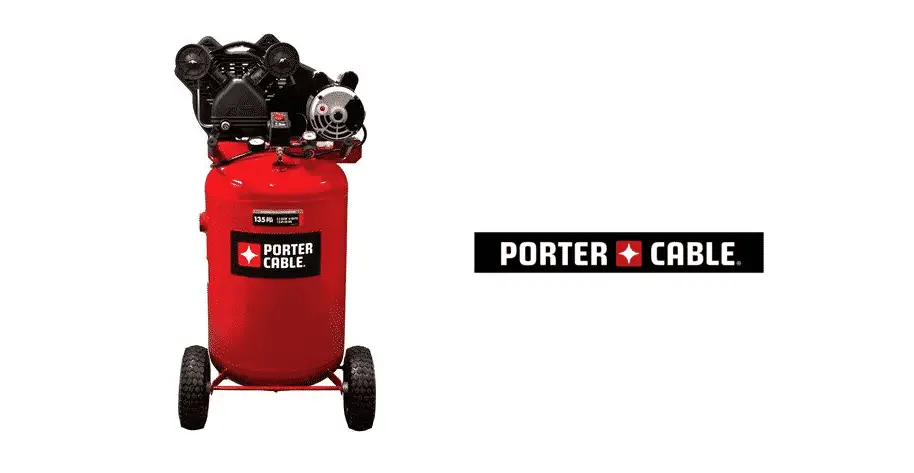 DISCLOSURE: This post may contain affiliate links, meaning when you click the links and make a purchase, I receive a commission. As an Amazon Associate I earn from qualifying purchases.
Porter Cable is one of the largest air compressor manufacturers out there and their air compressors are durable, and powerful to support all sorts of applications.
The best part about getting something from Porter Cable is that they are offering a truly wide range of the air compressors that can be used for all sorts of applications that you might have on your table.
This 30-Gallon, air compressor is a pretty heavy duty one and here are some things that you must know about it.
Porter Cable 30 Gallon Air Compressor Review
Power
First things first, and if you are really concerned about having the right power on your air compressor, then you should definitely be choosing this one.
The air compressor is simply great when it comes to power as it got a single stage, oil lubricated motor, with a Twin-V cast iron pump. The motor produces an output of 1.6 HP that is pretty much enough to get it going and you will be able to use it for all sorts of heavy-duty tasks that you might have.
The air compressor looks pretty rigid, and it gives out even more power that would easily exceed your expectations that you might have set for an air compressor of this capacity. The power allows the tank to fill rather quickly as well, and you will not have to worry about any sort of gaps between the work while using the air compressor.
Durability
It goes without saying that the air compressors from Porter Cable are some of the most durable ones that you can get out there from the market. These air compressors are all about having the best quality and all the materials used are pretty durable.
As long as you are taking care of the due maintenance on the air compressor, they are not going to disappoint you in any manner. It wouldn't be wrong to say that the Porter Cable air compressors are designed to perform under stress and they are pretty good at it.
Operations
That is another cool thing about having the Porter Cable Air compressor for your needs. They offer a pretty easy and convenient operation on this 30 Gallon air compressor as well. It comes fully assembled and you just have to put some oil in the oil chamber and you can get it going.
The air compressor is fully compatible to work with both 120 volts and 240 volts so you don't have any problems at that part either. You just have to simply plug it in and that will get the air compressor going for you in no time at all.
There are rubber wheels to make sure that the portability is not a problem while using the air compressor either. In addition to all that, you will also get to enjoy a stable experience with Porter cable as there is not much noise on the air compressor even when it is running at full output, thanks to Twin-V cast iron pump.