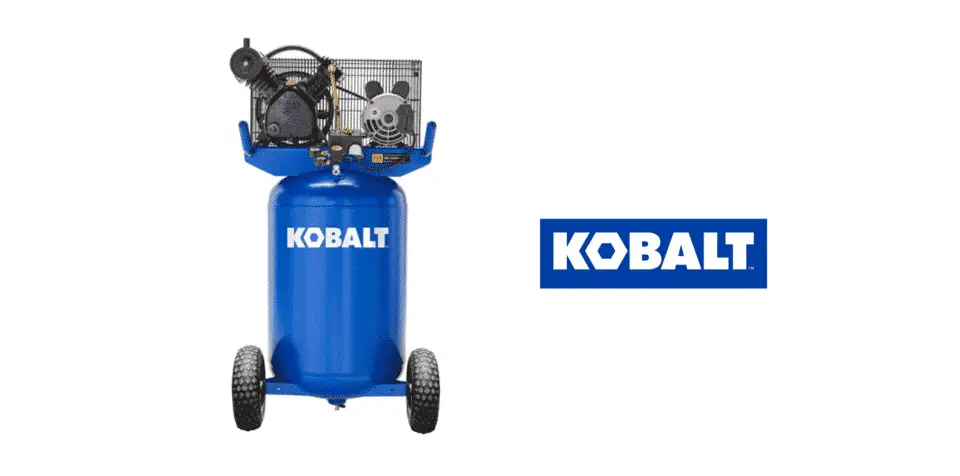 DISCLOSURE: This post may contain affiliate links, meaning when you click the links and make a purchase, I receive a commission. As an Amazon Associate I earn from qualifying purchases.
Kobalt is the right brand for all the different air compressors that you can need. They have a pretty wide range of air compressor options so that you are going to enjoy the best experience with all sorts of applications that you might have in your mind.
This 30-gallon Kobalt air compressor is the best thing that you can possibly have to enjoy portability, power and affordability all at the same place. A few things that you need to know about this air compressor before you can make a purchase decision are:
Kobalt 30 Gallon Air Compressor Review
Power
The air compressor is running on an oil lubricated motor capable of producing an output of 2 HP pretty easily. That power on a motor is enough for almost all commercial applications that you might have. That is why, you will never have to worry about the gaps between the work for getting that 30-gallon tank filed or anything else like that.
The best part about having this air compressor for all sorts of needs that you might have is that it has two stage pump, so you can only utilize the power that you are going to need and manage the resources efficiently.
The air compressor runs at a maximum of 200 PSI and is capable of providing an output of 3.9 SCFM @ 175 PSI. This will allow you to ensure that you are going to enjoy a pretty seamless experience overall with the air compressor. No matter what sorts of air tools, air brushes or anything else you have in your mind, you can get it done pretty easily on this air compressor.
Durability & Maintenance
Kobalt is known for their durability, yet this air compressor might not be a thing for you to have, if you are looking to get your hands on something that is tough and can survive the stress.
While the overall components you get on the air compressors are pretty solid and will be able to take on much of these applications that you might have planned to throw its way. However, there are also certain disadvantages to the air compressor as well.
The maintenance needs to be done on regular intervals and you will have to keep a close eye on the oil levels. You will have to replace the oils whenever needed and also top it up to maintain the optimal level of the oil.
In addition to that, the pumps have a belt attached to them as well, and you will have to ensure that you are keeping the belt well-lubricated at all times and changing it as well when needed for a seamless experience with your air compressor.
Portability
Despite having a tank with 30 Gallon Storage capacity on it, the air compressor has a vertical tank with handles on the top and two rugged wheels below it. This will allow you to move the air compressor around pretty easily, no matter where you need to take it. Not only that, but it will also cover very less storage space.