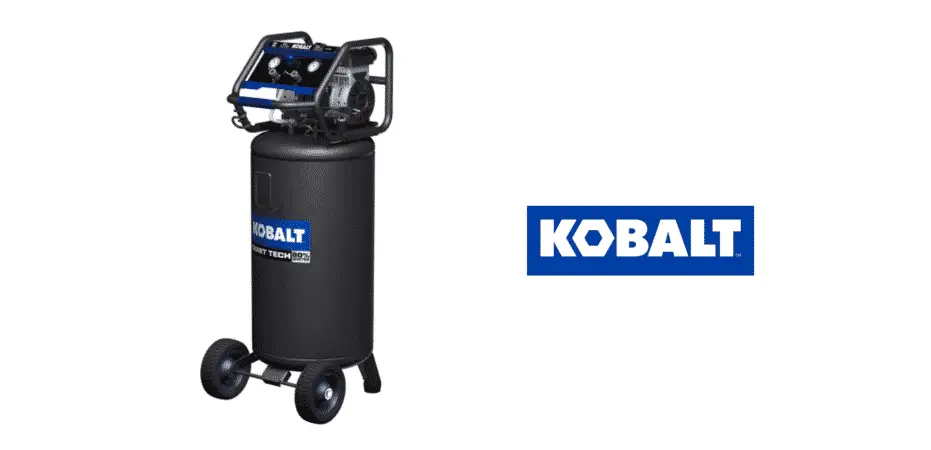 DISCLOSURE: This post may contain affiliate links, meaning when you click the links and make a purchase, I receive a commission. As an Amazon Associate I earn from qualifying purchases.
Kobalt has been in the market for manufacturing and distributing these air compressors for quite some time now. Their air compressors are not only highly efficient and super quiet, but they are pretty durable as well.
This 26 Gallon Air Compressor is one such thing that is a perfect combination of power, portability and efficiency for you. There is also a lot more to it, and you are going to enjoy a pretty seamless experience overall with the air compressor.
A few notable features for this Kobalt 26 Gallon Air Compressor would be:
Kobalt 26 Gallon Air Compressor Review
Power
Power is one of the main concerns for most users who are looking to get something like this with 26 Gallon capacity on it. That is why, you wouldn't want to compromise on having the right power with your air compressor.
This 26 Gallon air compressor is packing two oil less pumps that run pretty quietly, and not only that but they are capable of producing an output of 1.8 HP. That output is pretty much enough for you to get all the basic commercial stuff done.
That will ensure an output level of 150 PSI max on the air compressor that is not bad, yet there would have been a room of improvement.
Operations
That power part can be compensated with the technology employed for the manufacturing of this air compressor. It is packing 4-pole induction motor that has two oil-less pumps on it.
That makes it one of the quietest air compressors out there, that have such immense power on them and are still the best thing while running as they don't create much noise at all. It will almost feel like having the air compressor laying idle even while it is running.
In addition to having a super quiet operation, there is a lot more to it. There are no maintenance hassles on the motor part that you will have to deal with. This way, you can ensure that you have a pretty seamless experience with overall air compressor functionality.
Moving forward, you will also get to enjoy a power cord storage wrap for efficient cord management while the air compressor is running or for the storage purposes as well.
The efficient Hose management design will also allow you to manage all the pipes pretty good, and you will be able to make sure that there is no leakage at all. The Ball valve will make sure for you that you can manage the overall operations smoothly.
Durability and Portability
The air compressor is made of rugged materials and that will ensure that it can take a bit of wear and tears pretty easily. This way, you will be able to make sure that the air compressor can be moved on the rugged terrains as well.
The wheels are there as well and have the convenient handle for you to move the air compressor around for all the different commercial purposes. The air compressor can be used on the construction sites as well.