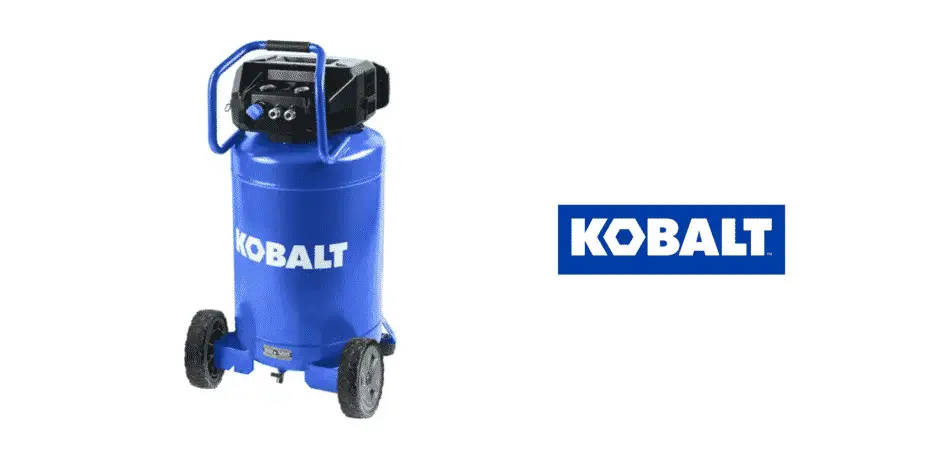 DISCLOSURE: This post may contain affiliate links, meaning when you click the links and make a purchase, I receive a commission. As an Amazon Associate I earn from qualifying purchases.
Kobalt is the best thing that you can get your hands on, if you are looking for something that will fit your needs perfectly.
They have a perfectly wide inventory with a lot of different models, storage capacity and power output from the air compressors that you can choose from.
All this allows you to have the best edge of performance overall, and you will be able to ensure that you are getting precisely the air compressor that you will need to have.
Kobalt 20 Gallon Air Compressor Review
Power
For the air compressors that have the 20-gallon storage capacity on it, it has pretty good power that you will be able to use for all different sorts of applications. The air compressor is perfect for mid-range domestic and commercial applications.
You also need to know that the power might be slightly lesser on the air compressor from those that you get out there, and you will have to face some delays and waits as well while working to fill up the storage tank for you.
Yet, it is not that bad either and it can give an output of 175 PSI max pretty easily. In addition to that, you will also be getting the 4.0 SCFM @ 90 PSI and 6.1 SCFM @ 40 PSI for you.
This way, you will be able to make sure that you don't have to face any sorts of problems at all with the air compressor working. You will be able to couple it with most of the power tools and airbrushes that are available in the market, as it got that power needed to run them all.
Operations
Coming to the operations part, you get a sigh of relief as the air compressor merely produces 78 dBA while running. This is the best thing about having this air compressor for all different sorts of applications and use it in closed spaces as well.
While other air compressors are not feasible for using in the covered garages as they produce quite a racket while operational. With this one, you can keep on working in a peaceful environment and that is why, this air compressor is liked by those artists and painters most, who are using the air compressor for painting.
This 20 Gallon air compressor comes with quick couplers as well, that allow you to use it for all different sorts of appliances. Ranging from those air tools for nailing, finishing and more to having the lawnmowers and leaf blowers used with it. This will be the perfect thing to have with simple and convenient operations for you.
Maintenance
The best thing about having this air compressor is the least maintenance requirements for it. There is not much that you will have to take care of. The 20 Gallon air compressor that you are getting has the oil-free motor so there is no wear and tear on the air compressor and you don't have to worry much about the oils replacement either.