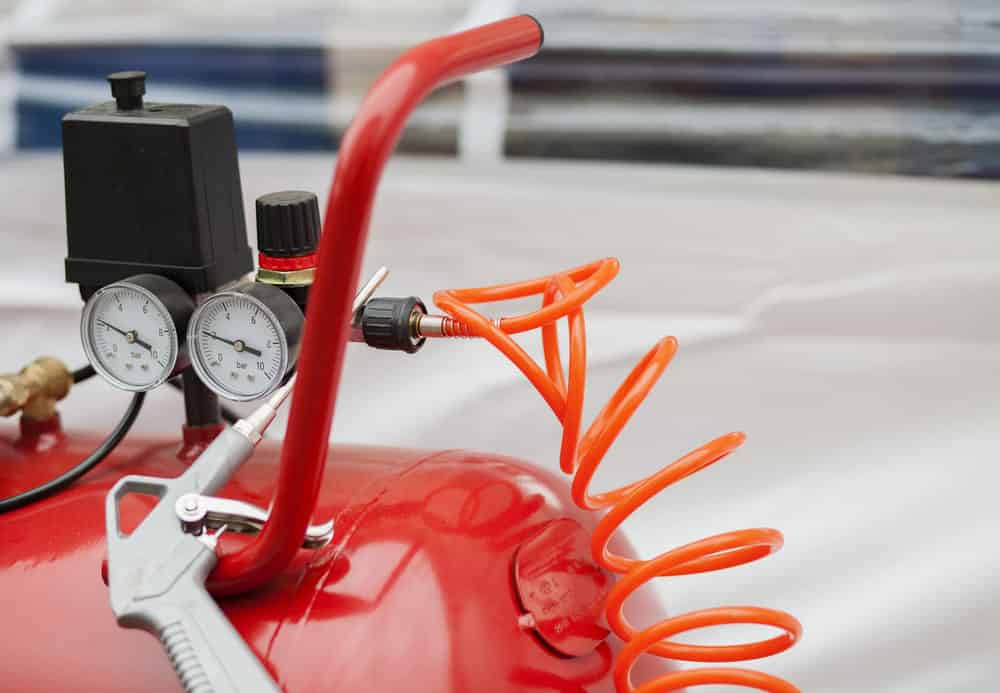 What Size Air Compressor Do I Need For Impact Wrench?
Air Compressors are not only used for inflating tires and HVAC, but there is a lot more to it. You will have to ensure that you are figuring out what applications that it might be used for to get the work done more easily. To start with that, these air compressors are used for air tools of all sorts. That makes the leg work pretty easy for you and you don't have to stress much for turning those wrenches or tools. All the power that you need to tie the nuts and bolts can come out of the compressed air instead of your muscles.
These air tools not only make the work easier for you, but it also saves you a whole lot of time and perfection is always there. So, there is no harm in getting these air compressors to do the hard work for you. However, choosing the right air compressor might be a problem for you. If you are looking to move an impact wrench and not sure what size of air compressor you are going to need, here are a few things that you must know.
Factors to Consider
You must know and understand that there is not a single factor that matters when it comes to air compressors. There are a few factors that you will have to consider if you are looking to get the air compressor to go with your impact wrench. First of all, you need to know what size of air compressor you are using to get it done. These air compressors are going to work with your air tools and you will have to know the right size of your impact wrench first before choosing the size of air compressor for you.
Once you get that sorted, then you will have to consider the factors on your air compressor that you need to know. A few of these factors would be:
Power
First of all, you will need to get the right power on your air compressor motor that will ensure that you are getting the right force off the compressed air to get that done. You will have to make sure that your air compressor can go with 4-5 CFM at 90 PSI to get the impact wrench of half an inch running. The bigger air compressor you get, the better it would be to make it work.
You will also need to ensure that you are not using some of the big air compressors as too much power can also cause you to have some leakages. Yet, this is the least capacity that you have to get for an impact wrench of half inch. However, the optimal would be the air compressor with 125 PSI pressure in order to make it work in the perfect manner.
Capacity
You will also have to make sure that you are getting the right capacity of the air compressor tank. The better capacity that you have on your tank, you will not have to face any sort of lags or errors while making it work. If the air compressor is not of the right capacity and the tank cannot hold the right amount of compressed air, you might have some errors or problems with the impact wrench. Less storage tank capacity will cause you to have problems like delays in the power supply and you will have to face breaks in the work you are doing.
Optimally, to run a half-inch impact wrench that is used to lose and tighten those lug nuts, you will need at least a 20-gallon capacity on the tank that you are using for the air compressor. However, you can always increase the tank capacity in order to make the pressure work. If you increase the size of the impact wrench, you will need to increase the capacity of your tank as well.
Otherwise, the air compressor will not be able to supply the air uninterrupted and you will have to face delays between your work for the pressure to be built up. Just make sure that you are getting the right guidance for your tank and air compressor to have the work done for you.