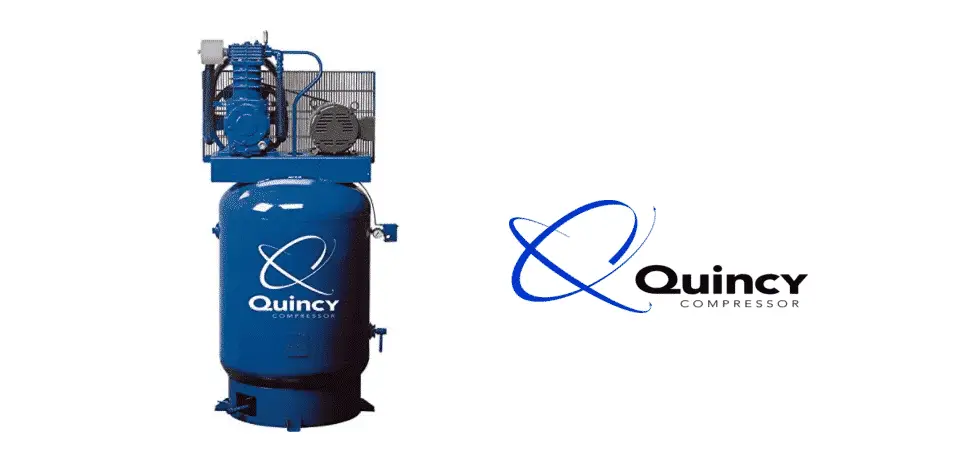 DISCLOSURE: This post may contain affiliate links, meaning when you click the links and make a purchase, I receive a commission. As an Amazon Associate I earn from qualifying purchases.
Quincy also has some of these smaller air compressors that are pretty great, but they are mainly known for the bigger ones that are exceptionally good and highly durable.
There are some of the air compressors that got immense HP on them so that you can never be stopped and whatever commercial or industrial applications you might have, you can make it work with these air compressors.
If you are looking for something really big, then you must consider this QT10 model from Quincy.
Quincy QT-10 Air Compressor Review
Power
To start off on that part, Quincy is one of the most reliable brands out there that is making out these air compressors.
They are having the best edge of power and by employing a state-of-the-art facility and some of those cutting-edge technologies out there, they are able to manufacture these air compressors that are not only exceptionally great, but are also about durability and higher efficiency.
This air compressor is able to produce 10 HP pretty easily without putting any strain on the motor. The motor is designed essentially to be running at lower RPM even at full performance so that there is no excessive noise or anything like that and you can truly enjoy the best edge of performance.
The pump RPMs are optimally at 968 that is pretty much great for any air compressor of this league. These RPMs ensure that the pump is not making excessive noise or is not heating up either that will allow you to enjoy a truly seamless experience with the pump.
This way, not only the noise will be lesser, but you will also be enjoying hours long of work because there are no such problems like heating up or excessive stress on the pump. To top it all, the air compressor can run between 145-175 Psi of air output that is exceptional and more than enough for all sorts of commercial and industrial applications.
Maintenance
Of course, there is some maintenance routine as well that you will need to be careful about if you want to make this air compressor work for you for longer periods. This air compressor got an oil-lubricated pump that is less than 5 PPM oil carry-over rating so that you don't have to worry much about the leakages. Yet, you will need to keep changing the motor oil at regular intervals and also need to take care of the belt.
The rubber belt on this air compressor that is connected to the motor and compressor is quite durable, but you will need to be sure that you are lubricating it properly so that it doesn't cause you any sorts of troubles like squeaking sounds upon getting hard or anything else like that.
Moving forward, if you think the belt is worn out after some time, you will have to replace the belt to avoid it breaking down in the middle of your working and that can be quite an inconvenience for you. The optimal schedules for changing the oil and belt are mentioned on the manual as well.