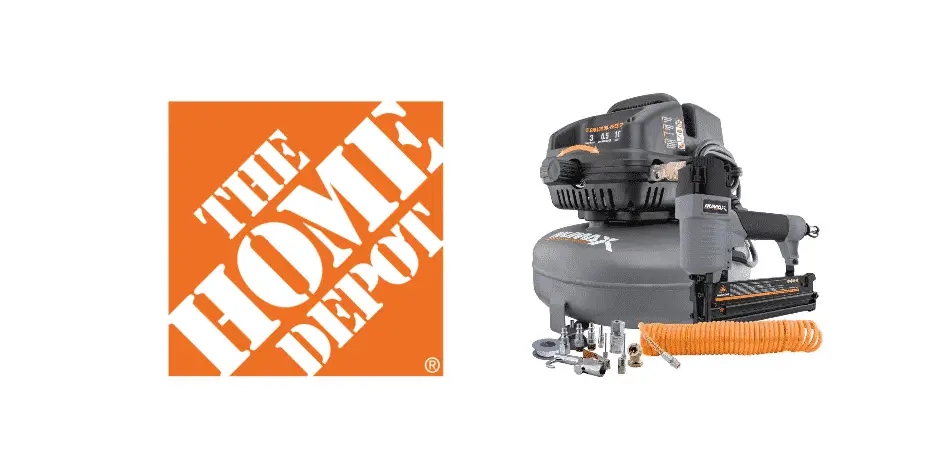 There are plenty of air compressors out there that you can use for all the different sorts of applications you might have. There are multiple options for you to choose from, but you need to analyze the needs you might have, and the applications you are looking to use the air compressor for.
Yet, for most of the small-scale needs, or something to keep in your home, you don't need to have the big air compressors with extensive storage capacity or larger power production. A 3 Gallon air compressor would be the perfect thing to have for keeping at home, or for some smaller applications.
Best Home Depot 3 Gallon Air Compressor Review
A 3 Gallon air compressor can not only help you out perfectly with inflating the tires for all sorts of vehicles pretty easily, but they can also be used for a lot more applications. You can use a 3 Gallon air compressor for inflating the lawn toys, some balls and a lot more. These air compressors with 3-gallon capacity are also the perfect thing for small mechanical applications such as dealing with the mechanical work at home or simply using them for airbrushing to paint on the canvas or some objects around the place.
There are multiple options available on the Home depot website in 3 Gallon capacity for the air compressors. These are from different brands, come in different shapes of the tank, and might have the different output for power levels on the motors as well. The price range will also vary for these air compressors based on these factors. So, if you are looking to get your hands on a 3 Gallon air compressor, here are a few options that you must consider.
1) NuMax 3 Gallon Portable Electric Pancake Air Compressor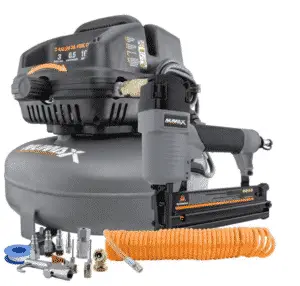 This is one of the best kits out there that you can get your hands on. The air compressor is being offered by NuMax with 3 Gallon pancake storage tank that allows you to not only have the right storage capacity for compressed air that you might be looking for, but also makes the unit highly compact and portable.
This way, you can move the air compressor around pretty easily and even store it in those tight places as well without having any sorts of issues or problems with the space. The oil-free motor on this air compressor is not only highly durable, and maintenance-free, but is also pretty small and is packed in rigid plastic casing to save it from all sorts of damage or wear and tear.
Yet, the motor is pretty powerful despite having a compact size and you get a motor that is capable of producing .5 HP pretty easily. The best thing is that this motor can give you an output of 100 PSI maximum that is enough to get the most types of done around your garage, home or for some commercial purposes.
The motor can fill the tank in a couple of minutes and upon one refill, the tank can help you out with almost 200 nails with a brad nailers. These figures would make it one of the best 3 Gallon air compressors that you can possibly get your hands on to enjoy the right air compression experience.
https://www.homedepot.com/p/NuMax-3-Gal-Portable-Electric-Pancake-Air-Compressor-with-2-in-1-Nailer-Stapler-Hose-Inflation-Kit-and-Fasteners-400-Count-S3GI12CK/311894336
2) Campbell Hausfeld 3 Gallon Portable Air Compressor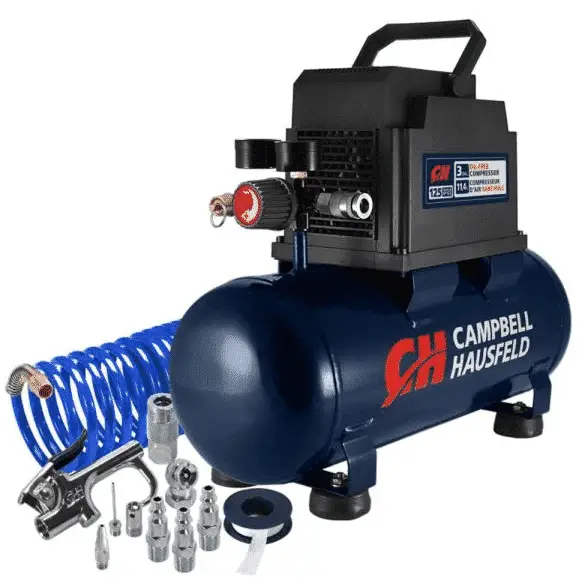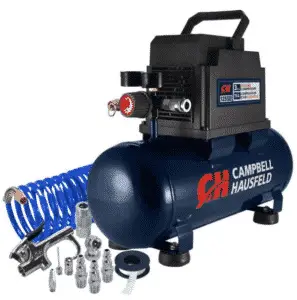 This is another cool option that you can get if you are after and air compressor with the 3 Gallon capacity on it. Yet, a cool thing that would make it a right choice to have is the design and this air compressor comes with a hotdog style tank that is rare to see in such small capacity. This 3 Gallon tank with in the hotdog style makes the air compressor more stable and durable and you will be enjoying the best possible experience. The motor is mounted on the top of the tank that will add to the reliability and durability of the air compressor.
The plastic looks a bit weaker and it might break over time and can tend to be damaged with the scratches. However, if you are looking to place this air compressor at a certain point at your garage, this would be just the perfect thing to have.
The air compressor kit merely weighs 2.2 lbs. so you will be enjoying the seamless experience with the portability as well. It produces a maximum output of 125 PSI air delivery and gives out .4 SCFM @ 90 Psi so you can take care of day-to-day tasks pretty easily with this air compressor and this will never feel sluggish or you will not have to deal with any sorts of breaks at all while using this air compressor.
Moreover, you are going to enjoy the quick coupler so you can connect and disconnect all sorts of air tools pretty easily with the air compressor.
https://www.homedepot.com/p/Campbell-Hausfeld-3-Gal-Portable-Electric-Air-Compressor-with-Inflation-Kit-DC030098/314669178
3) Makita Quiet Series 3 Gallon Oil-Free Air Compressor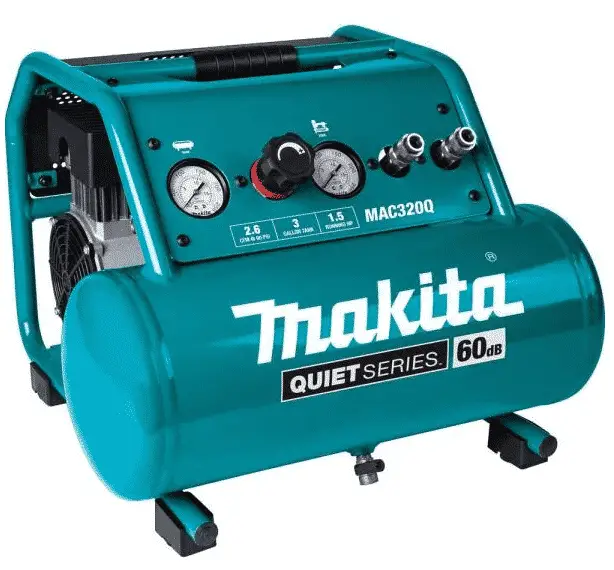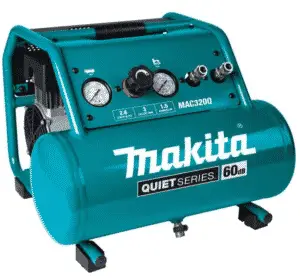 If you are looking for something more powerful in the 3 Gallon air compressor capacity, then this air compression kit from Makita would be just the perfect choice for you to get your hands on. The air compressor is simply amazing with 1.5 HP motor on it that doesn't require any oil either for the lubrication and runs quite as well. The air compressor is perfect for indoor use as it will only be producing 60 dBA that is pretty surprising given the storage capacity and the power this air compressor can generate.
The secret is in the mechanism and this air compressor runs at lower RPM due to high power motor and you will get optimal durability on this air compressor as well. The air compressor also got two couplers that will help you in using two air tools simultaneously and this is probably the only air compressor in the 3 Gallon range that allows you such perk.
https://www.homedepot.com/p/Makita-Quiet-Series-1-1-2-HP-3-Gal-Oil-Free-Electric-Air-Compressor-MAC320Q/312938213
Conclusion
These are some of the best air compressors available on the home depot website with 3 Gallon capacity. The features, and power varies on all these air compressors so you will have to make the right decision based on what needs you have and what applications you are looking to choose an air compressor for.