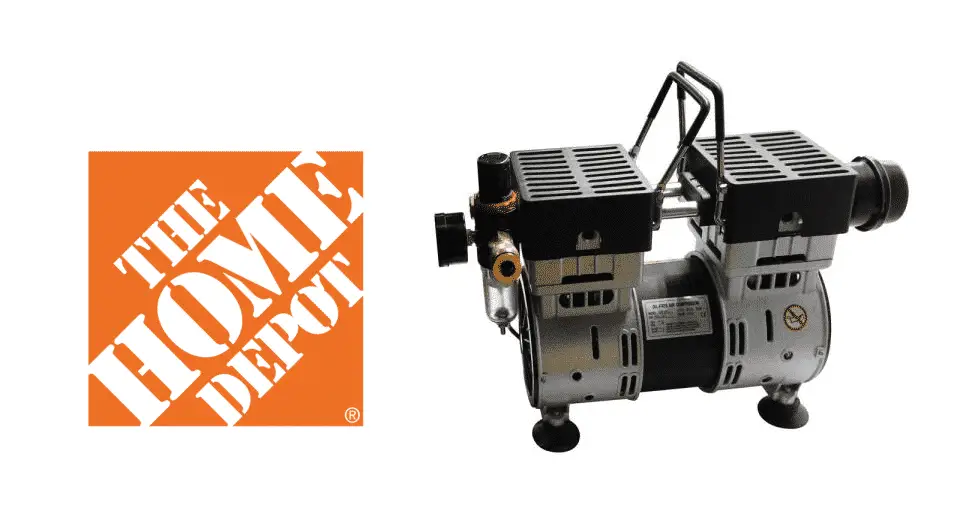 The first thought of an air compressor brings the concept of having an air compressor with a tank in your mind. Yet, it might come as a surprise for some of the people, there are certain air compressors out there that are to be sourced without a tank as well.
These air compressors can either serve as the replacement motor for you that you can install on the existing tank that you have, or you can simply use them on your own as well. These Tankless Air Compressors are pretty scarce and meant for advanced users only as there might be some complications that you can come across at times while using them.
Home Depot Tankless Air Compressor Review
If you are looking to get your hands on some tankless air compressor, one of the best tankless air compressors that is available on the Home Depot Website comes from California Air Tools. A few things that you would love to know about it before you can make a purchasing decision are:
Tankless Portable 1.0 HP Ultra Quiet and Oil-Free Electric Air Compressor
This one from the California Air Tools is simply the best things that you can possibly get your hands on out there. The air compressor has state-of-the-art technologies being used in manufacturing with some of the cutting-edge technology making it one of the quietest air compressors in the industry. While running at full power, it will only be producing 65 dBA only, that is nothing if you compare it with any other tankless air compressor out there having the same power capacity on it.
Not only that but there is a lot more to it that would make it the perfect choice for you to have. The air compressor is fully electric and doesn't require any oil for lubrication. This will not only be helping you in lowering down the maintenance but also it is just the perfect thing for you to have if you want to enjoy a durable experience with the air compressor.
Moving to the features part, this air compressor got no limitations. It only weighs 24 lbs. that would make it easier for you to transport and move the air compressor making it one of the most compact tankless air compressors available in the market. Not only that but there is also a convenient handle that would allow you to easily pick up the air compressor and take it to places you want to.
The air compressor also got a thermal overload protector that will help you with overheating situations and will automatically turn off the air compressor if the temperature is rising. The air compressor is capable of producing an output of 100 PSI maximum that is pretty much enough to get the daily tasks done. You also get a universal coupler and a quick push to connect the coupler on the air compressor that will allow you to connect all sorts of air tools pretty easily and you can use up to two air tools simultaneously with this air compressor.
https://www.homedepot.com/p/California-Air-Tools-Tankless-Portable-1-0-HP-Ultra-Quiet-and-Oil-Free-Electric-Air-Compressor-10TL/308487187