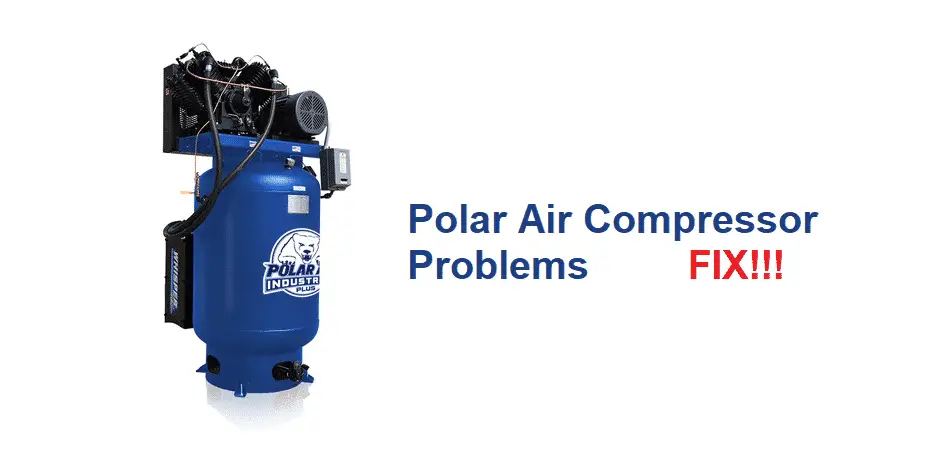 Polar is the right brand that you can go for if you are looking for air compressors that are usable for a wide range of applications. There are certain polar air compressors that come in different sizes. These air compressors range from mid-level commercial air compressors to some of the best industrial air compressors that are available out there in the market. Polar Air Compressors are being used for a truly wide range of applications, ranging from commercial tire inflators to some industrial applications. They are also a good thing to have for those HVAC systems as these air compressors got all the bells and whistles attached.
These bells and whistles that you get on these air compressors are great to get the job done, but they can get pretty complicated easily. These air compressors are pretty durable so you don't have to worry about them more often. However, a problem once and then can be troublesome and you will have to optimally take care of that. A few common problems that might occur on these Polar Air Compressors and their optimal solutions are:
Polar Air Compressor Problems
1) Digital meter not working/malfunctioning
These air compressors from Polar are the best thing that you can get when it comes to technology. They are manufacturing some of the best air compressors out there with cutting-edge technologies. That includes a digital meter that doesn't only work to tell you the right pressures and the air that you are holding in your tank, but it can also digitally let you control the air inlet, outlet, and pressure.
This digital control pad can also cause you to have some errors at times at it might not be working properly. There might be some fluctuations, the screen not working at all, and even it can get irresponsive at times. There is an easy fix to this situation and you will need to reset the air compressor in order to make it work. There is a reset button on the air compressor that you can keep pressed for around 5-10 seconds and that will be helping you out in fixing the problem for good.
If that doesn't work out too well for you, you will need to take care of some other parts. There are fuses that control the current flowing to the screen, and that might get blown. If you have a blown fuse, you will need to get it checked on and replace it to get the problem fixed with your screen. However, if that doesn't work, it would be better to get it checked and Polar will be able to help you out with the problem.
2) Overheating
These industrial air compressors are not something to take lightly or to mess with. They can generate some serious heat and you will need to take care of it. The heat that is generated by these air compressors needs to be dissipated in the perfect manner or it can be troublesome for your air compressor.
You will need to ensure that you are installing the air compressor in a place where there is no humidity or direct sunlight falling on the air compressor. The place needs to be flat and properly ventilated and that is going to help you up in solving the problem for good. You need to make sure that you are doing the best that you can to make the air compressor cooled down. You might also have to clean the fan and make sure that there is no dirt or dust on it that might be blocking it in order to solve the heating problem.
3) Won't Turn On
If you are unable to make the air compressor turn on, there is most likely to be something electric that might be causing you to have the trouble. You will need to check on the voltages that you are getting off your circuit on the air compressor. These air compressors need the right voltage for these commercial applications and you will have to ensure that you have the right voltage stabilizer installed on the air compressor that is going to help you in making it run and start it up correctly. The voltage stabilizer is also going to keep it running correctly without causing any trouble.