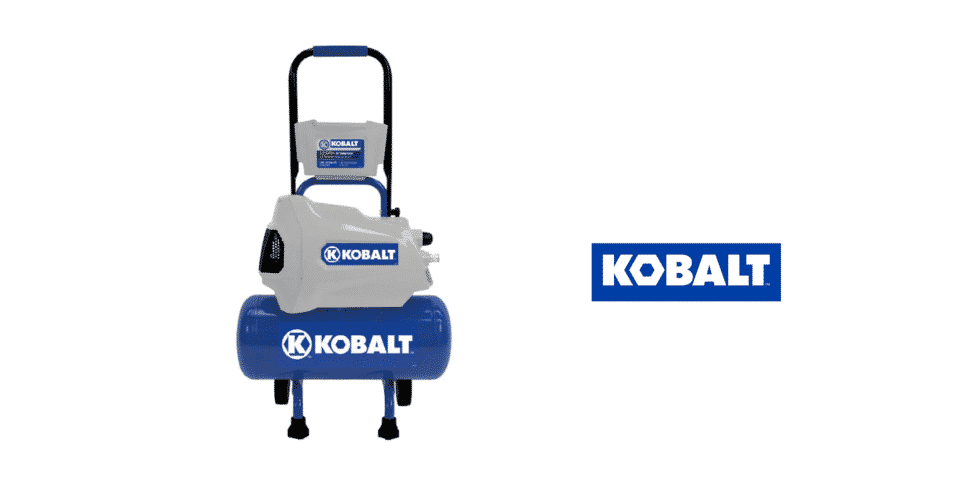 DISCLOSURE: This post may contain affiliate links, meaning when you click the links and make a purchase, I receive a commission. As an Amazon Associate I earn from qualifying purchases.
Kobalt is making all these air compressors and it can get pretty tough for you to choose from. All these air compressors that you are getting from Kobalt are highly durable so there are not many issues that you are going to face with these air compressors.
Yet, there are certain things that you must know before you can make a purchasing decision based on your needs and the requirements you have. This 5.5 Gallon air compressor model is relatively new, and a few notable features that you are getting on this air compressor are:
Kobalt 5.5 Gallon Air Compressor Review
Power
The air compressor comes with a motor capable of producing 1 HP at its full capacity. That makes it the right choice to have for all the basic tasks that you might have at your home, but this air compressor is certainly not powerful enough to be used commercially.
The power ratings are less, but the technology used on the air compressor pretty much makes up for it. This way, you can use the air compressor at home pretty conveniently if you are a DIY person and like to experiment with things at your own. Also, if you are looking to use some air brushes bigger than painting the canvas, this air compressor would be perfectly suitable for you.
The air compressor is capable of providing an output of maximum 135 PSI that is not much, but you should know that the air compressor provides a stable pressure and that pressure rating doesn't necessarily drop at any point. This way, you will be able to maintain a hassle-free working environment and enjoy whatever project you might be working with.
Operations
If you are tired of those old-school air compressors and are looking for something that can get the job done without facing any sort of problems with the maintenance.
This air compressor if fully electric and runs an oil-free motor that means, there are no hassles with changing the oils, topping up the leakages and dealing with the mess that comes with these oil-lubed motors.
In addition to that, you don't have to worry about the wear and tear on the mechanical parts either. This air compressor allows you to have the best edge of both worlds and you get both power and convenience with the technology being used on the air compressor.
Additionally, the air compressor runs pretty quietly and you wouldn't even notice it to be running even if you are using it in a really tight and closed space around your place.
Portability
The air compressor got a pretty convenient design that would make it easier for you to move it around. There are two wheels and a high base at the bottom so you can easily keep the air compressor away from the moisture and dust or dirt on the ground.
Not only that, but the air compressor can be moved anywhere with the help of the long handle and you can store it in tight corners as well, thanks to its really small size.