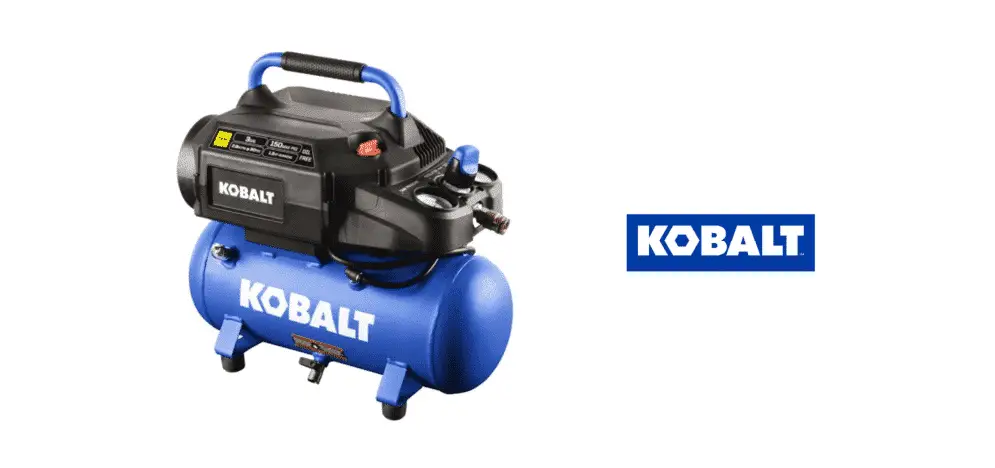 DISCLOSURE: This post may contain affiliate links, meaning when you click the links and make a purchase, I receive a commission. As an Amazon Associate I earn from qualifying purchases.
Kobalt has a wide range of solutions for you when it comes to the air compressors. Not only that, but these air compressors that you get from Kobalt allow you to have multiple choices in terms of technology and power so that you can get just the best thing that would perfectly fit all the needs you might have.
That is why, Kobalt has managed to gain extreme popularity and their air compressors are being widely used everywhere. If you are looking to get a minimalistic 3 Gallon air compressor, you should definitely consider this one from Kobalt.
Kobalt 3 Gallon Air Compressor Review
Power
You might not have much concerns about the power if you are looking to get such a small air compressor but it is packing a huge surprise for you. The air compressor doesn't have any deficiency when it comes to the power part.
It got a fairly powerful motor that produces 1.2 HP while running and that is pretty much more than any other air compressor that you can get in this size and the league. That immense power on the motor allows this air compressor to run at 150 PSI max pretty easily.
The air output delivery is no less being at 2.8 SCFM @ 90 PSI. This way, you will be able to ensure that you can use the air compressor for a wider range of applications and the needs that you might have.
Operations
While the air compressor is pretty small, it got a large motor on it that provides you with all that power. All that power comes at a cost and you will be getting a 78 dBA noise rating out of this air compressor while it is running.
That is not much for an open-air working area but if you are working at someplace closed like a basement garage or your art studio where you want to use the air compressor for the air brushing, it might not be a right idea.
Except that, the operational part is phenomenal on this air compressor. Both the gauges are quite big and are located conveniently so that you can look at them with a glance and know the pressure ratings and output of your air compressor.
The air compressor comes with a quick coupler that can support almost all the appliances and tools for up to 1/4". This way, you will not have any major issue with running or using the air compressor.
Design & Portability
The 3-gallon tank that you get on this air compressor from Kobalt is Hotdog shape with all the other components mounted on the top for space saving. That makes it an easy to carry around tool and you also get a handle on the top that you can use to take the air compressor anywhere.
In addition to that, it is relatively small than the power this air compressor has on it. This way, you can easily make sure that you can safely keep this air compressor on the shelves or under your tools storage cabinets.