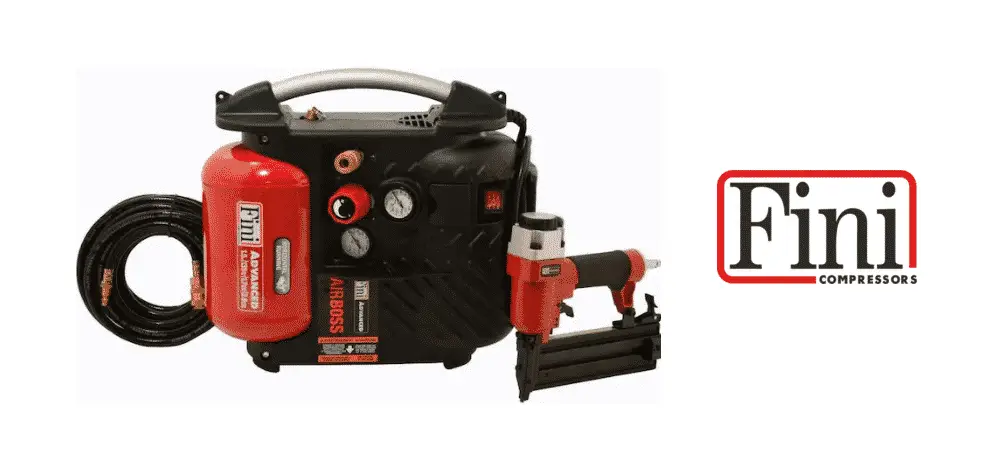 DISCLOSURE: This post may contain affiliate links, meaning when you click the links and make a purchase, I receive a commission. As an Amazon Associate I earn from qualifying purchases.
Fini is known for some of the most compact, small and portable air compressors that are not only good for carrying around, but they are equally durable as well.
These air compressors are the perfect thing for you to have, if you want to get your hands on something that is powerful, compact and portable, then you should definitely be considering Fini.
This 1.2 Gallon air compressor is all that you can need to get the small tasks done on the go. A few things that you must know about the air compressor are:
Fini 1.2-Gallon Portable Electric Hot Dog Air Compressor Review
Power
Starting off with the power, this air compressor got no deficiency of it. It comes with a 1.5 HP motor that is quite a surprising factor to have on an air compressor with such small size. Most of the size is taken by the compressor itself, and unlike other compressors, the compressor is bigger than the tank on this air compressor.
Such power allows you to have an output of 1.8 SCFM @ 90 PSI that is pretty much enough to power any finish nailer or stapler. You can also use the air compressor for other air tools and some other applications such as airbrushing and more. The maximum output gets to 135 PSI and that will help you in getting the things done a lot faster than you might have.
Portability
The air compressor is designed for the right portability on it, and this air compressor allows you to take it anywhere you feel like. The air compressor weight only 26.6 pounds, and comes with a convenient handle so that you can easily lift it to places you need to get the work done.
In addition to that, the dimensions are pretty convenient as well, and it can fit really tight spaces that you need to keep your air compressor.
Operations
Operational part on the air compressor is pretty convenient and you are going to simply love that. There are not many mechanical parts, so you don't have to worry about a thing like getting the oils changed and topped up. In addition to that, the operation is simple and you just have to plug it in a wall outlet to get it working. The vibrations are equal to none, thanks to the right weight distribution that you get to enjoy on the air compressor's convenient design.
The sound rating is pretty great as well, and it runs at only 76 dBA that is nothing if you compare it with some other air compressors that come with the motor of same power.
Maintenance
There is no such extensive maintenance that you will have to worry about on the air compressor. It runs fine with least maintenance as well. You just have to replace the air filter every now and then, and keep it off the moisture, direct sunlight and keep cleaning any dust or dirt that might get stuck on it to run the air compressor without getting any sorts of problems.