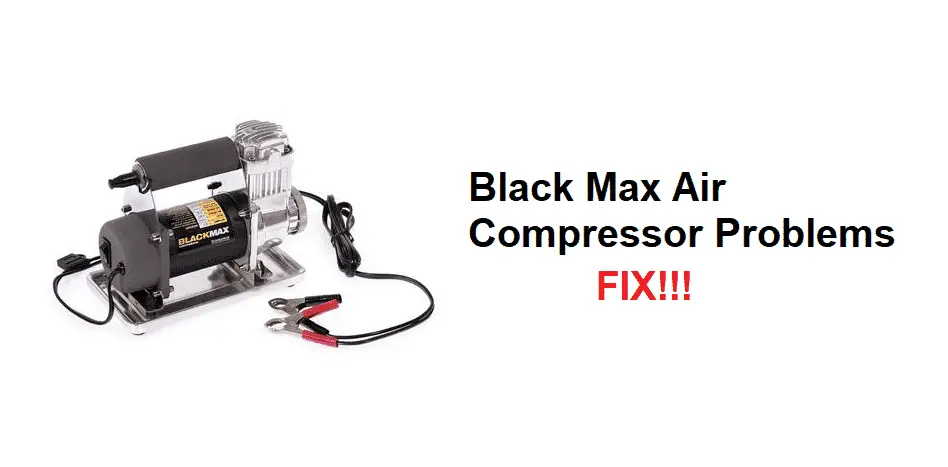 Black Max Air Compressors is the right thing that you can get for some of the commercial needs. These air compressors might not have much power on them, but they are perfect to get some small tasks like inflating the tires, powering some air tools and all the similar stuff. You might be seeing these Black Max air compressors quite often on the tire shops and those workshops and garages out there. They work out pretty great and that is why they can be relied upon for all sorts of applications and needs that you might have.
Black Max Air Compressor Problems
Black Max Air Compressors are simply perfect and you will be getting the best edge of durability, utility and performance on these air compressors. If you are going to choose one for your needs, or already own one, it is imperative that you understand the problems that you might have to face on these air compressors. Here are a few things that you must know about if you are looking to avoid the problems and fix them if any occur.
1) Air Leakages
The most common problem that you might be facing on these air compressors is the air leakage. The air leakage is something that you cannot avoid as there are tons and tons of rubber parts that need to be dealt with. To ensure that everything is in the right order, you will have to track those hissing sounds if any are coming from your air compressor. The hissing sounds will lead you to the source of leak and that way you will be able to make it work out perfectly.
The most common air leakages are caused on the pipes, nozzles or the valves and you must ensure that you are not missing out of anything. Once you have figured out the source of the leak, you can optimally fix it up without having to deal with much mess. If you find the leak leading to some metal part, it can be fixed with some sealant and that will work out perfectly for you. However, if you find the leak to be on some of the rubber parts like pipes or the hoses, it would be better to get them replaced and that will help you in solving the problem for good.
2) Rattling Noise
There are no belts on these air compressors so you don't have to worry about those squeaking sounds at all. You will need to make it work by checking on all the bolts and weapons that might be vibrating and causing you to face the problems. These rattling noises will be fixed for good once you tighten up all the nuts and bolts and then run the air compressor.
Another thing that you will have to ensure is, keeping the air compressor installed on a flat surface and that way you will be able to make it work in the perfect manner. The uneven surface can cause rattling on your air compressor and it is better for you to ensure that to avoid all such problems.
3) Oil Leakages
You might also have to face some oil leakages on these air compressors that you will never want to have. These oil leakages can cause some serious problems for you and you will have to get them fixed up properly. You will have to ensure that you are checking on it carefully.
First of all, make sure that the oil you are using for these Black Max air compressors is not thin as required to ensure that it doesn't leak out of the pistons and cause you to have some burning issues or oil leakages. Then, you will have to follow the oil change schedule religiously and that will help you out to avoid not only the oil leakage problem but a lot of other similar issues that you can face like motor wearing off or that sort of problems. Lastly, if all that is not getting the problem solved for you, you should be making sure to get the motor and all the rubber seals on it checked. This will help you make sure that you can get to the root of oil leakage and get it fixed as well.