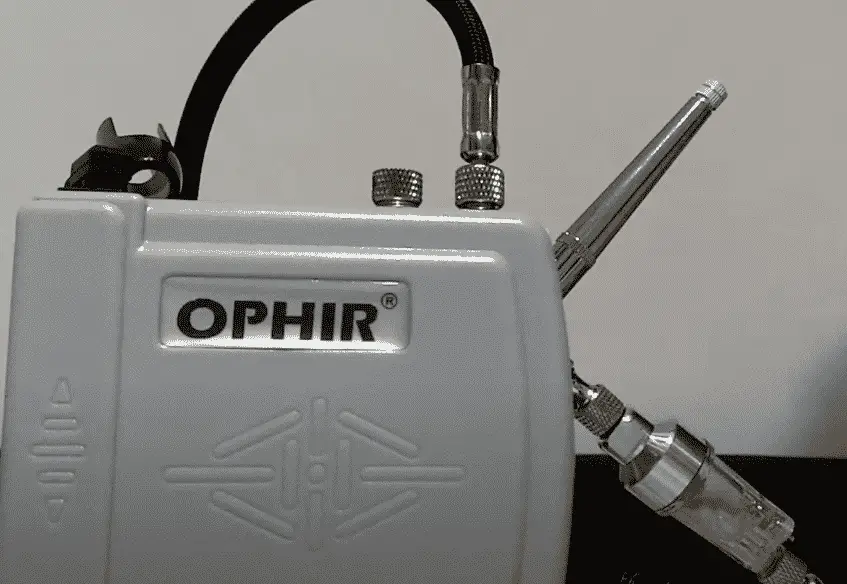 DISCLOSURE: This post may contain affiliate links, meaning when you click the links and make a purchase, I receive a commission. As an Amazon Associate I earn from qualifying purchases.
Airbrushes are making their space in the market as they are a great tool that can help you with spray paint on all sorts of surfaces with great accuracy. Getting your hands on an Airbrush that works flawlessly is something that everyone wants. They are great for some other purposes such as nail paints and more so that you can do things more precisely. Well, some airbrushes have the feature of setting the air temperature and all that stuff and you can use that to spray warm air where needed.
OPHIR is something that you must come across if you are looking to get yourself an airbrush. These airbrushes are pretty good for normal day-to-day usage. Moving forward, it comes with some nozzles and can also be used with some air compressors to match different types of options. It can also be used for paint sprays and things like that, so you might be needing it for any of these applications. Overall, these are pretty good in the working, and here are a few things that you should know before making a purchase decision.
OPHIR Airbrush Review
1. Presentation
The presentation is pretty basic and functional. It comes with a basic plastic casing that is not much and wouldn't last long with you. But eventually, that helps in cutting down the costs so I wouldn't complain about it. OPHIR airbrush doesn't come with a stand or anything like that either so you will need to consider these things while going for it.
The overall finish of the airbrush is fine and there are not any major flaws in that, thanks to their quality department for the strict checks. If you just care about getting an airbrush that works, then this would be just the right option for you to choose.
2. Build Quality
Build Quality of OPHIR is pretty average and you cannot say that you feel like holding a premium airbrush in your hands while you are using it. However, it isn't that bad that might look or feel substandard, and gets the job done.
That allows you to have a mid-ranged airbrush with the mediocre build quality and finish so that there are no issues, but you cannot also call it premium. Overall, there are not any issues with it, and you will not be finding any irregularities or mismatched linings at that part. Most importantly, it wouldn't de-shape and cause you to have any issues with the performance while you are using it.
3. Performance
Now, when you come to the performance, it is no less than any premium airbrushes and there is not anything that I could find to count as a negative mark when it comes to the performance. It works out as you can expect it to be, and can be used for all different sorts of applications. The nozzles that come with the airbrush are aligned just right and if you are an expert with the airbrushes, you will not have to get many problems.
However, it might not be the right brush for the beginner to start with, since this doesn't have any of those advanced features that come equipped with the most modern airbrushes, to assist them with working and using it as they wish.
4. Affordability
Affordability is somewhat complicated on this one, and since the brush itself is pretty affordable, the same cannot be said for the replacement parts. The nozzles themselves will cost you almost the same amount at which you can get yourself a new airbrush so you can expect how it is going to be.
If you leave out the accessories and you only intend to get an airbrush that you can use for some time and you won't be needing to use it regularly in the future, then this might be just the option that you are looking for.
5. Maintenance
Maintenance is pretty easy and even a beginner can use this airbrush and maintain it in the right manner. All the nozzles and pins work out to be good, and you can clean it easily without being an expert. Then again, the costs of parts are not what you can call affordable and you will have to face issues on that part when it comes to it.