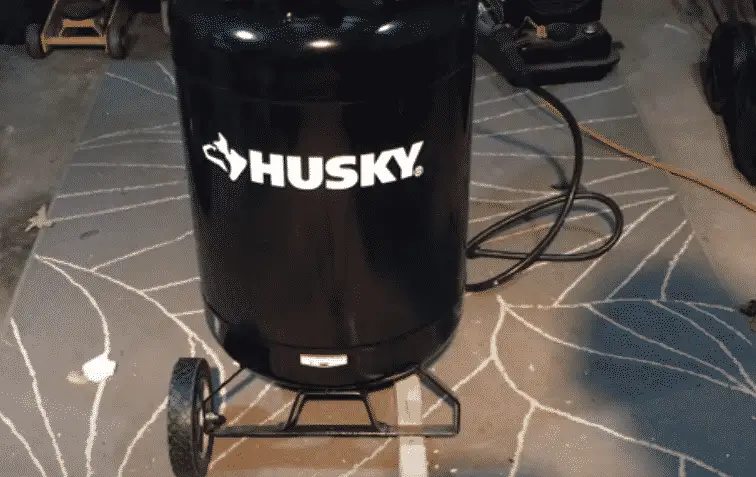 DISCLOSURE: This post may contain affiliate links, meaning when you click the links and make a purchase, I receive a commission. As an Amazon Associate I earn from qualifying purchases.
Husky is one of those popular brands out there that are offering you the best edge of having those reliable and durable air compressors.
Their air compressors are simply outstanding when it comes to performance, and they pretty much do what you ask of them without getting you any sorts of troubles at all.
Husky air compressors come in different power and sizes, and if you are looking to get something in 20 Gallon capacity, here are a few things that you will have to know about it.
Husky 20-Gallon Air Compressor Review
Power
Power is the main concern for these Husky air compressors and they don't lack it at all. This 20 Gallon Air Compressor has the capability to run at 175 PSI that allows you to use all sorts of longer air tools with it along with the other applications that you might have in mind for your air compressor.
It Is simply perfect for mid-size automotive tools and spray-painting tasks with those airbrushes. The power is simply amazing on this one and you are going to have the best advantage that is almost unbeatable for an air compressor of this size.
Maintenance
This air compressor is almost zero maintenance and there are not many things that you will have to take care of while having this air compressor for all sorts of needs that you might have.
Despite the small maintenance tasks like keeping the air compressor clean, minding the temperature, and storing it in a cool and dry place, there is not any special or extensive care routine that you will have to follow for this air compressor.
Just keep the air inlet clean, and that will help you get it going for longer runs without causing you any trouble in particular. Moving forward, you will have to keep a check on all the nozzles and pipes for the leakages in order to ensure a more stable and smooth experience with your Husky Air Compressor.
Operation
This is something that you are truly going to love on your air compressor. The Husky 20 Gallon air compressor has a super-quiet operation with only 83 dBA of sound that makes it possible for you to have a stressless and noise-free work environment.
Not only that, but the air compressor is super easy to operate and there are not many bells and whistles attached with the air compressor that you might have to be worried about.
Portability
The air compressor has a weight of 150 pounds so it might not be the right idea to lift it to places while you are getting some work done.
That is not needed either and while the air compressor tank is vertical, it is perfectly balanced to help you out with the portability and the tires below allow you to move it anywhere you want to.
The handle allows a convenient grip for you and you can move the air compressor around with ease and comfort without having to worry about any sorts of risks at all.