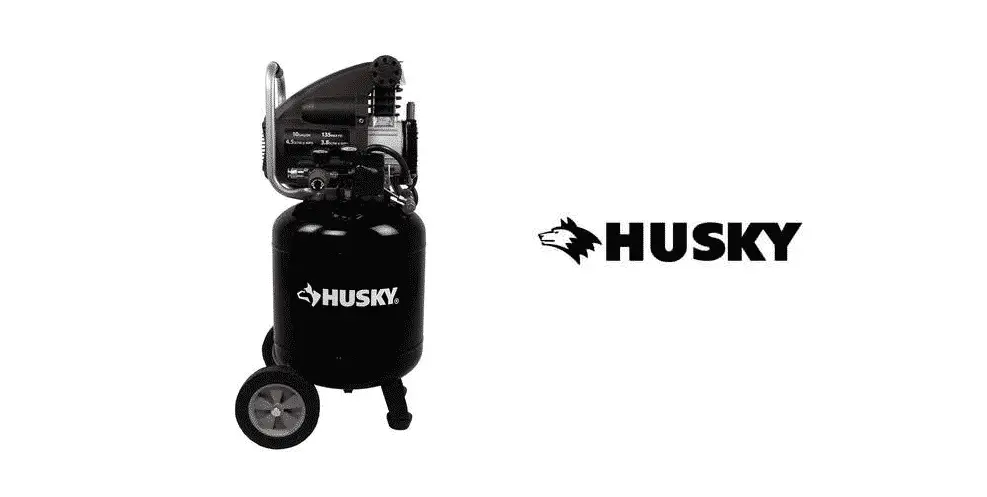 DISCLOSURE: This post may contain affiliate links, meaning when you click the links and make a purchase, I receive a commission. As an Amazon Associate I earn from qualifying purchases.
Husky has no comparison when it comes to variety as they simply have the widest variety and range of air compressors available. Their air compressors come in different shapes, sizes, and power combinations so that you can have an air compressor for yourself that you need and get the best edge off your air compressor.
Husky 10 Gallon Air Compressor Review
Husky 10 Gallon air compressor is one such cool air compressor from them that you can choose to get your needs covered. A few things that you might like to know about this 10 Gallon Air Compressor are:
Power
Power is the most important factor that an air compressor relies on. If you are looking for an air compressor, power is the first thing that you will need to take care of. It is not only about at how much PSI the air can be compressed, but the power of the air compressor also plays a key role in defining the time it will take to fill up the tank on your air compressor. Hence, you should always be careful about choosing the air compressor with the right power on it.
This 10 Gallon portable air compressor can run up to 135 PSI max, and that is pretty much enough to handle those large air tools and all the similar stuff like that. The air compressor is going to make those nailing, trimming, and automotive tasks a whole lot easier for you. It got 1.5 HP motor on it, which is quite powerful and power is the last thing that you will have to worry about while using this air compressor.
Safety
Another cool thing about this air compressor is its safety protocols and certification. The air compressor comes equipped with an ASME-certified tank that meets all your safety standards without getting a single worry on your mind. This way, you have an assurance that there are no safety risks as compressed air can be quite dangerous at time that you obviously wouldn't want to have on your air compressor or the storage tank that comes with it.
It comes with a glass on the oil chamber that allows you to monitor the oil levels with a glance and you don't have to check the oil on the dipstick. This is something not only convenient but a whole lot safer, as most of the time, you notice the oil problems after the damage is done, but you can avoid them all with this cool feature.
Portability
Portability is another major concern for these mid-sized air compressors as you will need to move them around in order to get the work done. Not only that, but you are also going to need easy portability on these air compressors so that you can get the work done conveniently. The air compressor comes with an easy-to-hold handle and 7" wheels on the bottom. This allows you to lift it conveniently from a side through the handle and move it around without getting any problems at all on that part.