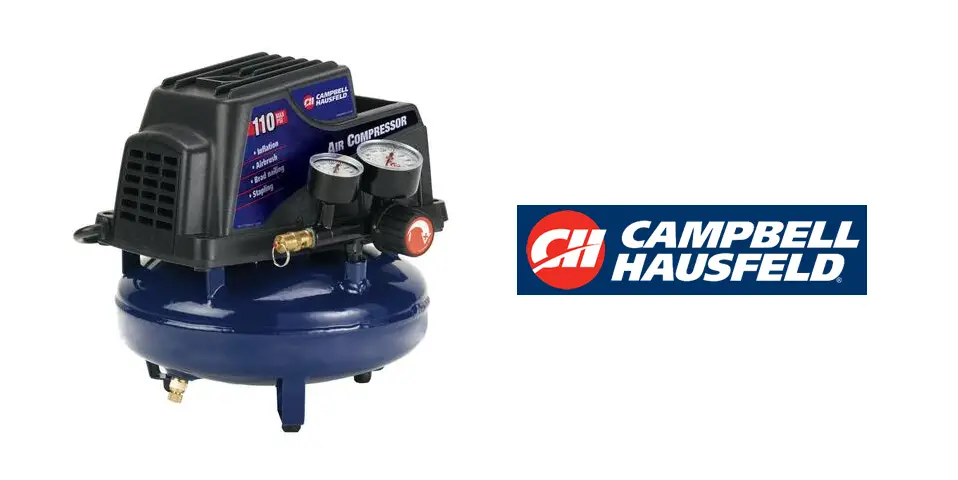 DISCLOSURE: This post may contain affiliate links, meaning when you click the links and make a purchase, I receive a commission. As an Amazon Associate I earn from qualifying purchases.
This can easily be the smallest air compressor that you can get from Campbell.
They are making some of those largest air compressors that can go up to 60 Gallons and more, and this 1 Gallon air compressor is enough for you if you are looking for something to work on your hobbies or your own cars in the garage.
Campbell Hausfeld 1 Gallon Air Compressor Review
A few notable features and things that you must know about having this air compressor before you can make a purchase decision are:
Power
You cannot be possibly looking at the power if you are considering to get an air compressor of this size. Yet, the 1 Gallon Air Compressor from Campbell Hausfeld can get the job done pretty easily.
It got everything that one can need covered so that you don't have to worry about much. Basically, you cannot do those extensive tasks with this air compressor, but it can deliver the maximum of 110 PSI with 0.36 CFM @ 90 PSI and that is pretty much enough to cover all the DIY needs.
The power is good for a wide range of small-scale applications like working some air tools including brad nailing or stapling. The air compressor can also be used for some other applications such as air brushing and inflating some tires or balls at home.
The power might not be enough to get the air tools running that need a bit more pressure and strength, so you need to consider your applications and needs thoroughly first before making a decision about the air compressor.
Design
The pancake design on this air compressor is simply the best thing a person can get for the basic needs. The design optimally fits anywhere and that way, you can easily make sure that you are not worrying about those edges being dangerous, or instability on the air compressor while it is working.
The pancake design also covers the storage tank below the air compressor, so you can fit it in those really tight spaces as well, without getting any sorts of problems with the space and stuff like that.
The air compressor is hardly 13 pounds, so you can lift it up and take it anywhere you like for working. This way, you cannot possibly have any major problems and you will be loving the air compressor for all sorts of smaller air compressing needs.
Maintenance
The air compressor has an oil-free motor that allows you to have a truly maintenance free experience on the air compressor. This way, you will not have to worry about a single thing, as the air compressor doesn't need anything to be take care of.
Just make sure that you are getting the right 120 volts on your home wall outlet, and in addition to that, you will have to clean the air filter at certain intervals in order to make it work properly for you. Except that, you just have to make sure that the air compressor is kept in a dry place, and that would be enough.