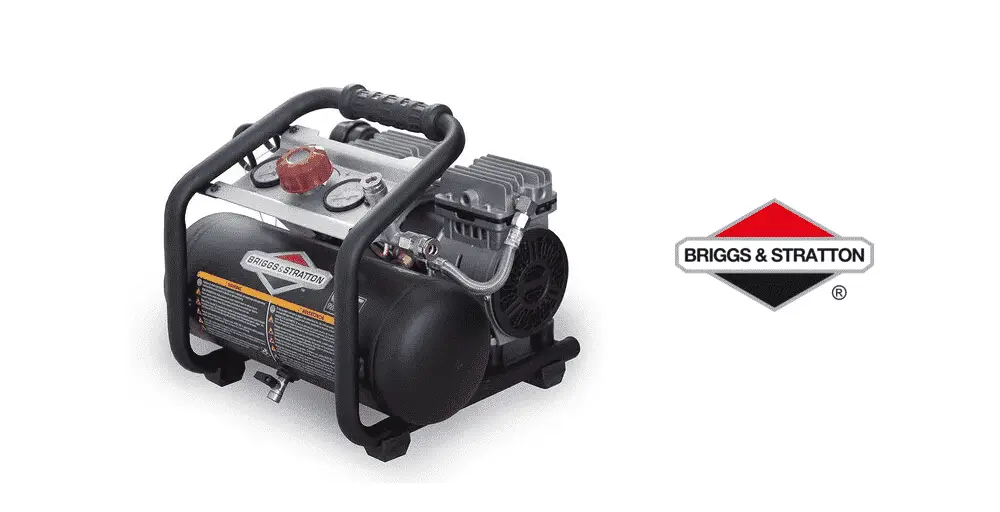 DISCLOSURE: This post may contain affiliate links, meaning when you click the links and make a purchase, I receive a commission. As an Amazon Associate I earn from qualifying purchases.
Briggs & Stratton is not only good enough for those bigger air compressors that are being used for commercial and industrial applications, but they have also paid attention towards these smaller air compressors as well.
Employing the same cutting-edge technologies for small-scale air compressors. These smaller air compressors are surprisingly high performing, durable, and have more efficiency than their bigger version.
A few things that you would like to know about this 1.8 Gallon air compressor are:
Briggs & Stratton 1.8 Gallon Quiet Air Compressor Review
Power
Firstly, power might not be on your mind if you are getting something that small. Yet, it wouldn't hurt to get the right power on the air compressor. This air compressor can go up to 125 PSI maximum and that is surprisingly quite high keeping the size in mind.
The air compressor produces that power with an induction motor that is fully electric and there are no oils required for the lubrication either. This way, you can ensure that you are not facing any power losses or any other sorts of problems while you are working with the air compressor.
This air compressor is simply the best thing that one can get for a wide range of applications as the power allows you to do whatever you want with it.
Applications
Yet, you will have to keep in mind that this air compressor is not designed for those large-scale or commercial applications. Despite the fact that it got ample power to work those air tools and stuff like that, it is intended to be used for domestic and small-scale applications only. The air compressor is the best thing to have if you are a DIY person who likes to work on their own garage for the air tools.
In addition to that, the air compressor is also a perfect thing for hobbyists to run all sorts of airbrushes with it and paint without getting any problems or hassles at all. The air compressor can also be used for inflating those tires, small balls, and similar stuff so that you can enjoy an all-rounder experience and don't have to worry about taking your things to some other place to get them fixed.
Design & Portability
Another thing that is notable about this air compressor is its extremely non-conventional and out-of-the-box design. Like signature Briggs & Stratton design, this air compressor also got a protective roll-cage-like structure around it.
It does not only protect the air compressor from all sorts of wear and tears, but it is the best thing you can get to enjoy a seamless experience. It diminishes the vibrations and makes the air compressor 80% quieter overall than any standard air compressor from Briggs & Stratton.
The frame can be used to lift the air compressor as well and you can easily move the air compressor to places due to its small size and lightweight. This way, the air compressor doesn't take much storage space as well, and you can store it under your shelf pretty easily.