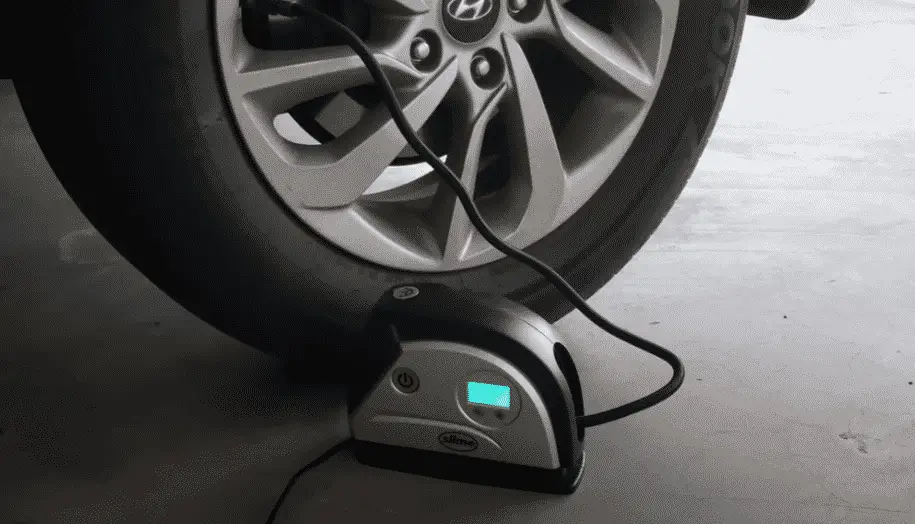 A tire inflator is a gadget that one must have in their cars at all times. A tire inflator is basically a mini air compressor that compresses the air so you can inflate your tires in the time of need and get out of tight corners easily.
Slime is one such company that makes outstanding tire inflators that you can use to avoid roadside inconvenience in case of any punctures and get to help safely without making a mess of it. So, if your slime tire inflator is not working for some reason, here are a few things that you will need to check on.
How To Fix Slime Tire Inflator Not Working?
1. Check the Power Socket
Most Slime Tire Inflators come with a 12-V cigarette light switch that you need to plug inside your vehicle to get the device power. If your tire inflator is not working for some reason, you should be checking on the cigarette lighter port and make sure that it is working fine without any issues with it. The best way is to plug in some other device and to ensure that it is working fine.
Be mindful that most of the cigarette lighter ports need your vehicle to be turned on or started to supply the current. It would be better to try this by keeping the ignition on, so the right current can be supplied to the tire inflator.
2. Check the Batteries
Well, there are also some models of the tire inflators that need charging and you should make sure that you are charging them at least once a month even if the inflator is not being used to always have the right power on them stored to get you out of any situations.
If you are running them on the batteries and they are not working, try replacing the batteries if you can and that will help you get it fixed properly. For the time being, and in emergencies, it would be great to have a cable handy that you can plug in the inflator and in your cigarette lighter socket to get the inflator working and fill the air in your tires.
3. Check the nozzle
Another thing that you need to care about is the nozzle and you will need to ensure that you have it clipped on the tire properly. If the nozzle is not clipped on properly, the Slime Tire inflator will not be able to generate the right pressure as it is supposed to and that will cause you to have problems with inflating your tires.
Even if you feel that the nozzle is clipped on tightly. Remove it once and then clip it on again. This will optimally help you get out of this situation without causing a mess for you.
4. Get it Checked
If for some reason the slime tire inflator refuses to work and you are unable to find a workaround for this situation. You should be contacting their support department and get it checked with some authorized technician to have the problems solved and get it fixed.