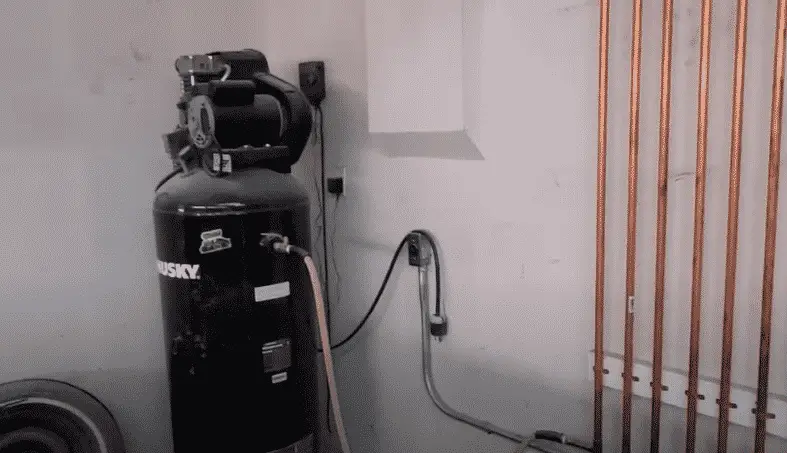 DISCLOSURE: This post may contain affiliate links, meaning when you click the links and make a purchase, I receive a commission. As an Amazon Associate I earn from qualifying purchases.
Husky Air Compressors is the name of trust and authenticity as they are making some extremely powerful air compressors that you can rely on for all sorts of needs that you might have.
These air compressors from Husky come in different sizes and you have the liberty to choose one for you that might befit your needs and requirements.
This 60 Gallon Air Compressor is one such air compressor that you get from Husky for those powerful applications and here is everything that you need to know about it:
Husky 60-Gallon Air Compressor Review
Power
If you are looking for a 60 Gallon Air Compressor or considering this one to work out your power tools or any other commercial application that you have in mind, then power is definitely one of your main concerns.
This air compressor allows you to have the best edge of power and it comes with a 3.7HP induction motor that is pretty heavy-duty and you will be able to make it work flawlessly. It is the perfect thing to have for Automotive power tools, some garage applications, airbrush painting, and moving some leaf blowers if you have the right pipe for it.
Maintenance
Maintenance is the key to keep your equipment working like new for years long and there is not much that you can get wrong on that part. The air compressor comes with a powerful motor and that needs to be check regularly.
You will have to keep changing the oil on the motor at regular intervals and follow the schedule religiously in order to keep it going. Not only that, but the regular routine for keeping it at a dry place with appropriate ventilation and away from direct sunlight is also a must to ensure smooth operations on the air compressor.
Operation
The air compressor got a heavy-duty motor so it might not be that easy to operate and you will need to have a certain skill set and knowledge of the air compressors to find your way around this one. Moving forward, you will also need to ensure that you don't move the air compressor much.
It got a drainage valve at the bottom, but there is nothing on that part to worry about. It doesn't have any wheels either, so you will have to install it on someplace stationary. Another important thing that you will need to know about is the sound and that heavy-duty motor can produce so you will need to install it at a place accordingly.
Efficiency
The efficiency of this air compressor is pretty good, and that 3.7HP motor can help you in making it work out perfectly for you. This way, you will never have to get any problems at all, no matter what size of air tools or airbrush you want to be running on the air compressor.
The power and 60 Gallon tank will help you in making it work out perfectly and you will never have to worry about those gaps between the work that you would be getting otherwise.