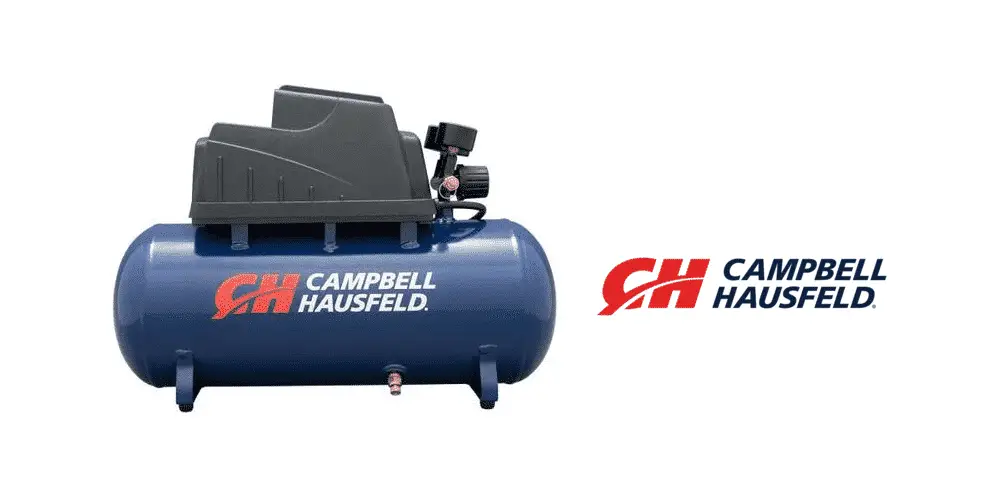 DISCLOSURE: This post may contain affiliate links, meaning when you click the links and make a purchase, I receive a commission. As an Amazon Associate I earn from qualifying purchases.
Campbell Hausfeld is the best brand to choose if you are looking to get your hands on something better and beyond. They are making some of the best air compressors that are horizontal and can help you get the job done without causing any sorts of troubles for you.
Among their inventory, you can find every size of air compressor and the very basic 3 Gallon Air compressor might look small, but it can do wonders.
Campbell Hausfeld 3 Gallon Air Compressor Review
A few things that you need to know about it are
Power
You are certainly not looking for power if you are considering this 3 Gallon Air Compressor. It can make things work, but it might not be suitable for working those big air tools or to have it for a commercial dealership or garage.
Yet, the air compressor is packing some serious power, considering its small size. The electrical motor runs at 0.3 HP and produces an output of 40 Psi @.5 SCFM.
This will help you get all your basic tasks done, and the 3 Gallon air storage tank will be filled pretty quickly as well as soon as you plug in the air compressor.
Applications
The air compressor is pretty cool and it can be used for a wide range of domestic applications. It would be just the perfect thing to have, for any hobbyist or DIY guys. It can perfectly work with the tire inflators to inflate the tires at home, for inflating the balls, blowing some equipment clean, and also some smaller air tools.
You can also use the air compressor with small-sized airbrushes without having any sorts of problems. In addition to all that, you can also think of some other creative ways that the power on this air compressor can take.
Maintenance
That is the best part, and this air compressor is almost maintenance-free. It is running a 120-Volt motor that runs without any sort of oil to lubricate it. That means you will never have to worry about oil leakages, oil levels or the oil change on this air compressor.
You will only have to be careful with the air leaks and cleaning the air compressor and air filter every once in a while. Making these things sure will keep the air compressor as good as new, and you can keep using it for extended periods.
Portability
The air compressor is not that big, and you can easily lift it up and place it wherever you need to use it. Yet, there are no wheels or handles on the air compressor and that might be a drawback for some of the people out there.
Adding some handles or two wheels would have made it more convenient for the consumers to move the air compressor around and use it feasibly for all sorts of applications in all the places they wanted to.
The problem is somehow resolved by the 25 feet pipe that comes with it and it is pretty much enough length to cover all the area you need.